A special day for mothers!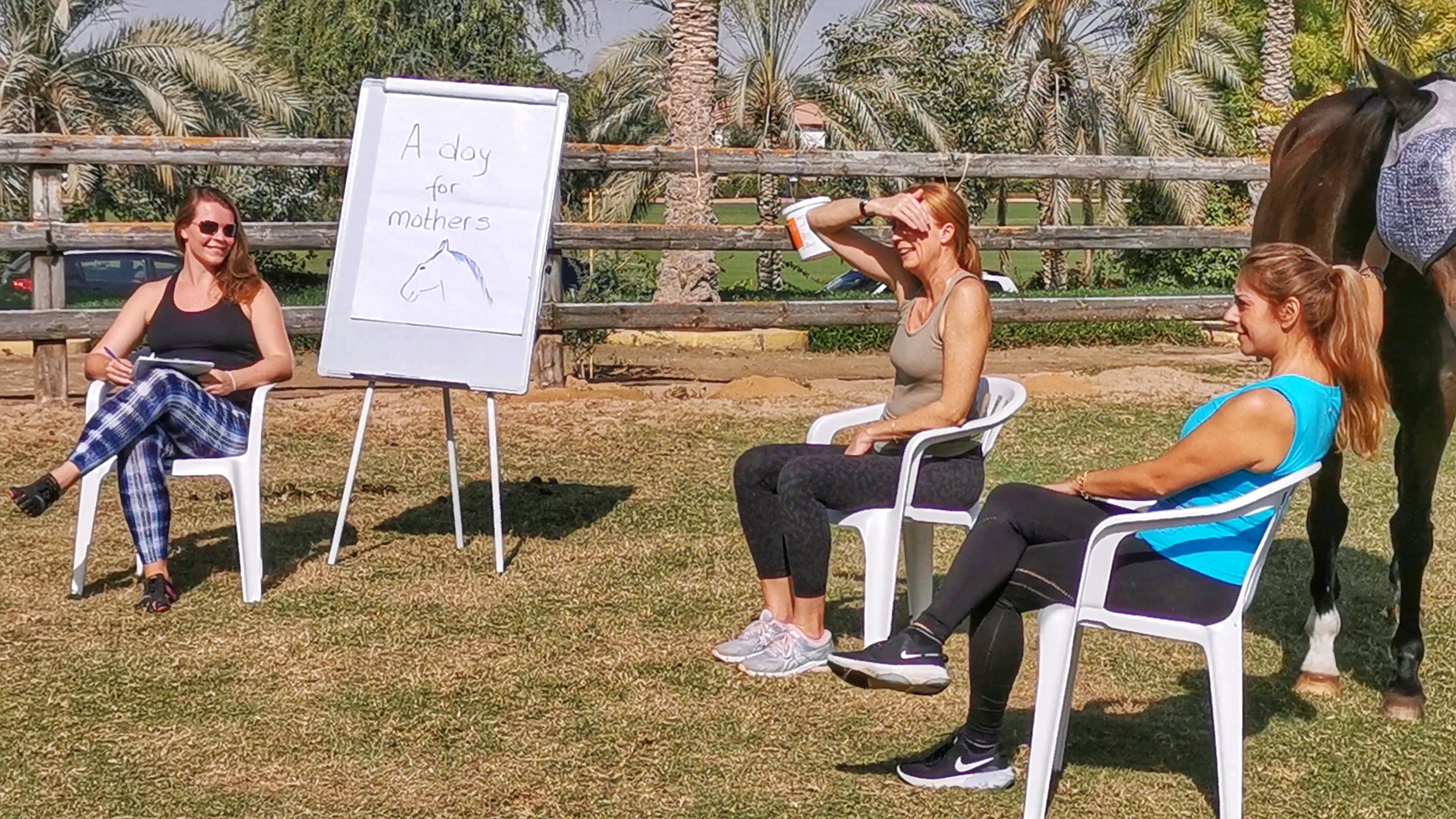 Celebrating you on 21st March 2021 at Melia Desert Palm
Strong, happy mothers are crucial for happy families.
After a year of worries, homeschooling, work from home, not seeing friends and families back home - treat yourself to a special morning with the horses at Melia Desert Palm!

In cooperation with Melia Desert Palm Hotel and the Equestrian Association for People of Determination (EAPD), we invite you to this unique new concept.
BOOK NOW:
Sunday 21st March, 2021 from 8:30 to 13:00 
Limited spaces!
Can't make the date? Not a mom? We have more options for you:

Program on Sunday March 21st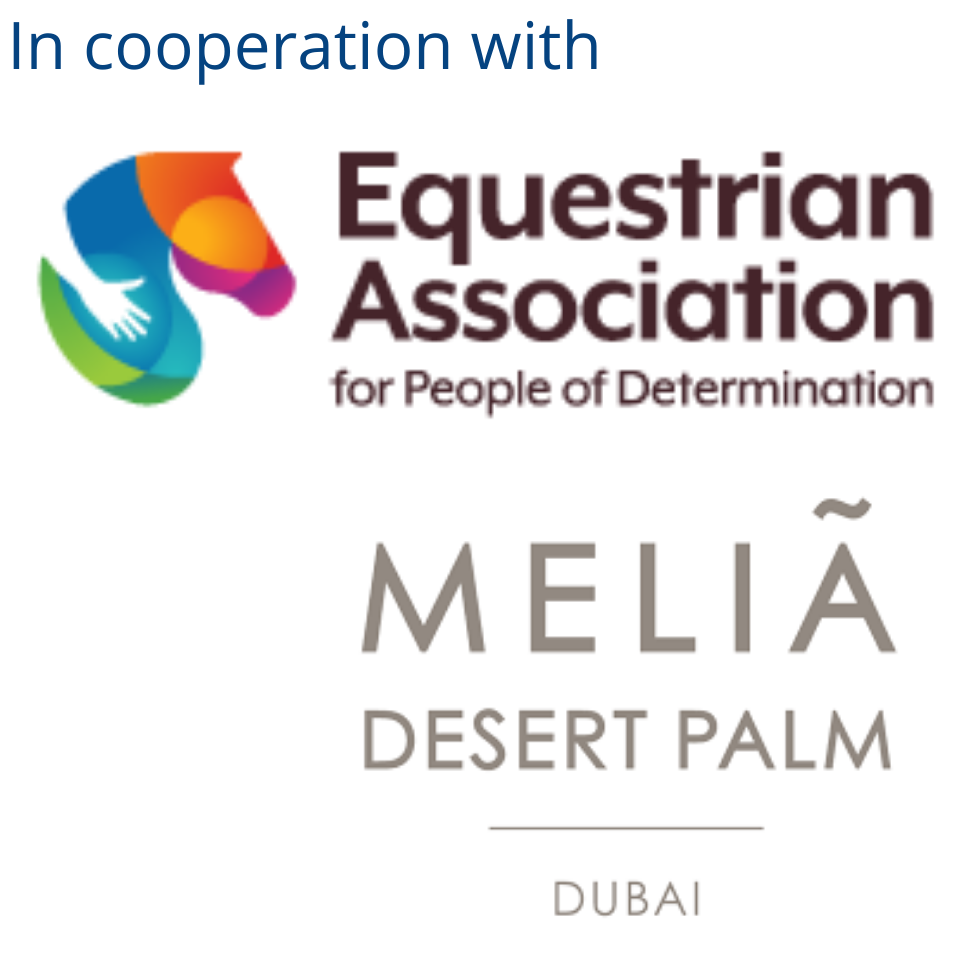 8:30 to 13:00 
We will start the morning with a meditation and breathing with the EAPD horses in their grass paddocks, listening to the sounds of nature. 
After connecting to and introducing yourself to the horses and the other mums, you will be guided through a yoga session with the horses. Don't worry, everyone can do these simple moves, and you don't have to do any crazy poses with the horses if you don't want to!

Afterwards we will talk about the struggles we are all going through, and find out what you can do to increase your own mental wellbeing. We will talk about relationships and explore what it takes to build up meaningful connections through the interactions with the horses.  
We then walk over the green polo fields to Melia Desert Palms hotel terrace, where you can wash off the dust of the morning in the spa facilities as well as quickly hop into the pool before we will serve you a healthy lunch at Epicure restaurant.
After lunch, you can return to pick up your children from school, or simply stay back and make the most out of this special day!

Fees and payment
Only for mothers' day you are getting all the above at a special rate of 500 AED pP.
This includes:

A session of Horse guided Yoga with Enrica combined with 

A session of Horse guided Empowerment with Monica
Certified facilitators
Drinks (Coffee, Juice, Water) and Lunch at Melia Desert Palm's Epicure Restaurant

Access to the Spa and Wellness facilities of the hotel
Exclusive pool access for the day
a 100 AED gift voucher for Samāna spa
You can make a bank transfer to (let us know by email to monica@feel-quest.com if you require an invoice)
Kubik Project Management and Coaching
Account number 019100427941
Mashreq Bank
IBAN AE180330000019100427941
Swift BOMLAEAD 
Sign up today!
Reserve your spot now - very limited spaces!
The horses
We offer this workshop in cooperation with the Equestrian Association for People of Determination (EAPD) and their wonderful, wise horses.
Their therapeutical paddocks lie secluded within the residential area of Desert Palm. 
Through this work, they are able to generate additional income to keep their non-for profit running.
You don't need any prior horse experience to enjoy this!
The location
Coming from E44 at the roundabout go straight through the security gate. 
Tell security you are going to the EAPD stable.
Continue up the road, over 3 speed bumps.
Turn RIGHT at first road (dirt road between the green pastures)
Continue through paddocks and you will see the white clubhouse from EAPD, the first building on your left side.
This is where we will meet.
Your facilitators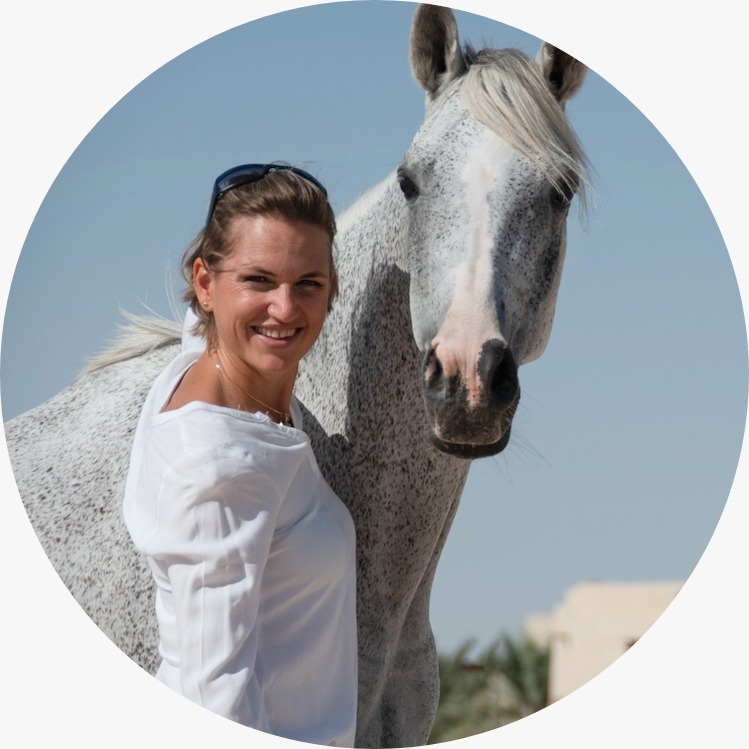 Monica Kubik is passionate about helping humans learn and develop through interactions with horses.
Certified in the internationally recognized HorseDream method as well as in Horse guided Empowerment®, she works with corporate teams, mothers, teenagers and other individuals seeking answers.
Her calm, positive attitude in combination with her knowledge about horses and passion to empower people makes any session with her unique, in depth and life changing.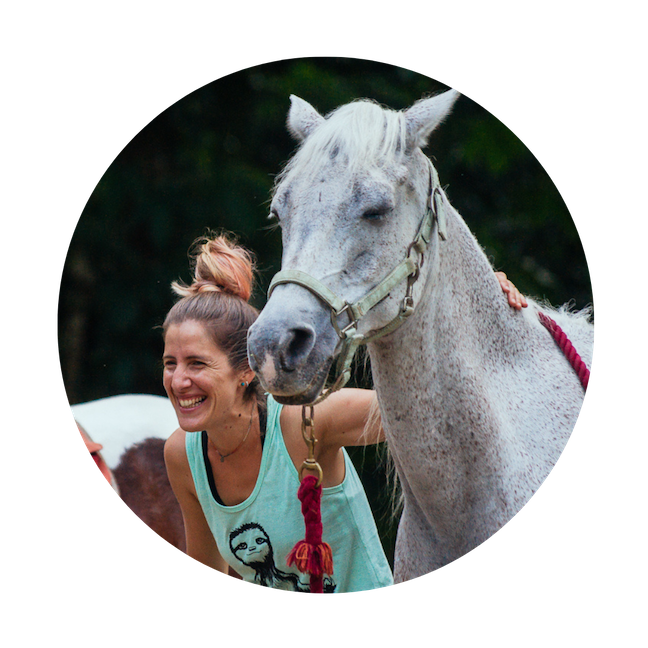 Enrica Andreetto was born and raised in Italy where she was a figure skater for 13 years, training and competing internationally.
After completing her first yoga teacher training in India, she quit her job in advertising to travel around the world and to deepen her studies.
This journey and her long love for horses led her to Costa Rica where she discovered a way to merge her two passions: yoga and horses. She attended an equine yoga teacher program that showed her the healing power of true connection with nature.
She's now based in Dubai where she keeps sharing her passions with others. 
Newsletter subscription
Sign up to my newsletter to stay up to date with upcoming courses, new information added to the website, and more news related to horse guided education in the UAE.