The benefits of a leadership wellness retreat with horses
A leadership wellness retreat can provide several benefits for individuals who hold leadership positions, including:
Increased self-awareness: A leadership wellness retreat which includes coaching with horses can provide an opportunity for leaders to reflect on their strengths, weaknesses, and areas for improvement.
By gaining a deeper understanding of themselves through our guided and specifically designed activities with horses they can become better equipped to lead their teams and organizations.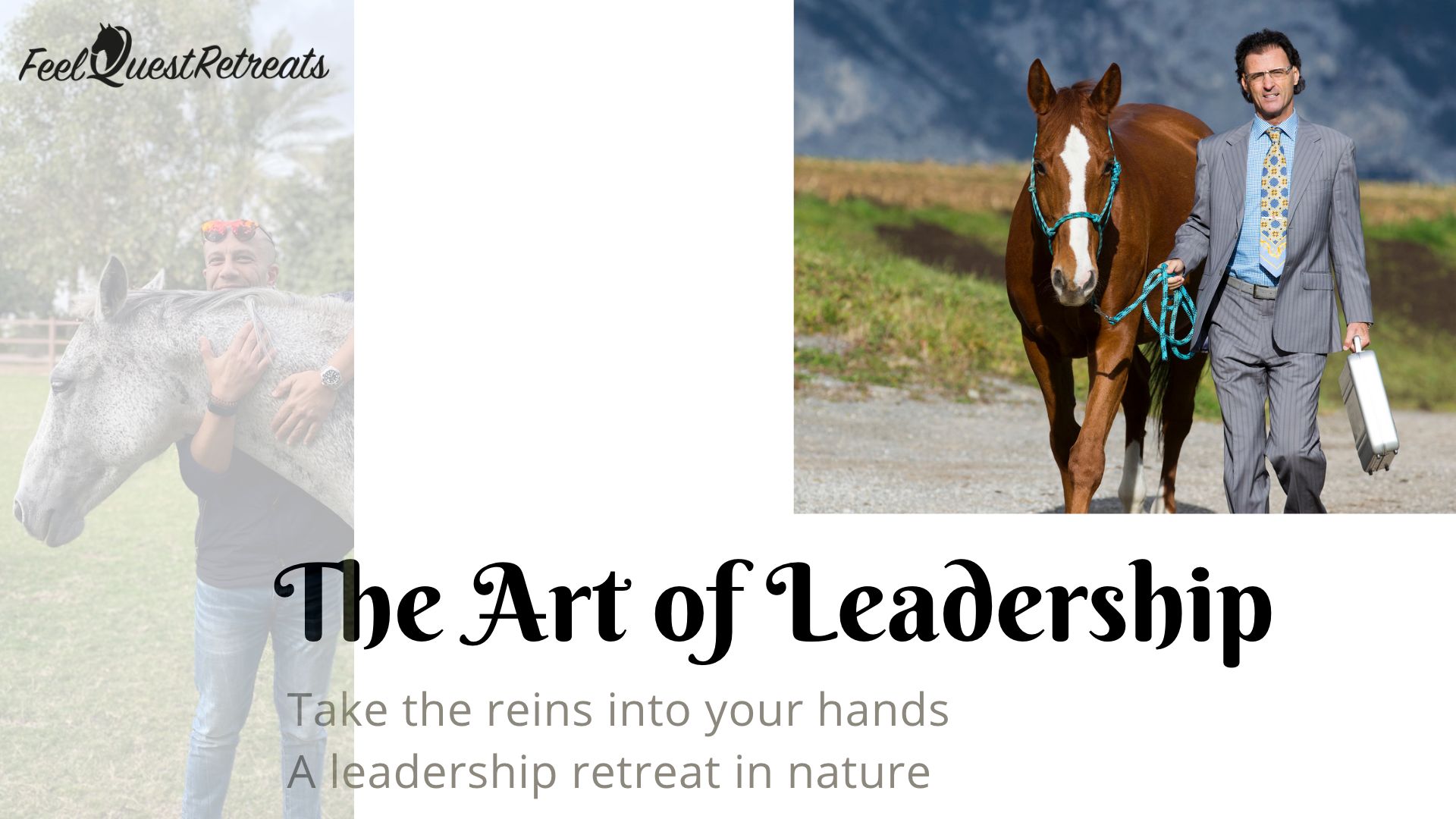 Improved mental and physical health: Our leadership wellness retreats combine equine therapy in nature with other activities such as meditation, yoga, and outdoor activities, which can help leaders reduce stress, improve mental clarity, and increase physical fitness. At the same time, to work with the horses, no specific fitness is required, nor do participants require any previous horse knowledge, as we do not ride the animals.


Enhanced problem-solving skills: A customized FeelQuest wellness retreat can provide leaders with a break from their daily routines and allow them to approach problem-solving from a fresh perspective. They can learn new techniques for problem-solving and decision-making that they can bring back to their workplace.


Strengthened leadership skills: Our leadership wellness retreats provide a combination of fun somatic training sessions and workshops focused on developing specific leadership skills, such as communication, teamwork, and conflict resolution. These skills can help leaders become more effective in their roles. The learnings can be deep, whilst at the same time being engaging and happen outside of the classroom, in contact with nature, which allows for the learning to be remembered for a long time.


Networking opportunities: A wellness retreat can bring together leaders from different departments and backgrounds, providing an opportunity for networking and building relationships. These connections can be valuable for future collaboration and partnerships.
Overall, a leadership wellness retreat with horse coaching can provide leaders with an opportunity to recharge, reflect, and grow both personally and professionally. It can help them become more effective leaders and positively impact their teams and organizations.
Locations for our leadership wellness retreats
Please speak to us to customize your program - we have partners on all 5 continents and are happy to take your leaders to pretty much any location in the world. 
The below is a list of retreat locations we have already worked at and which are suitable for different times of the year and objectives:
Dubai, Melia Desert Palm Resort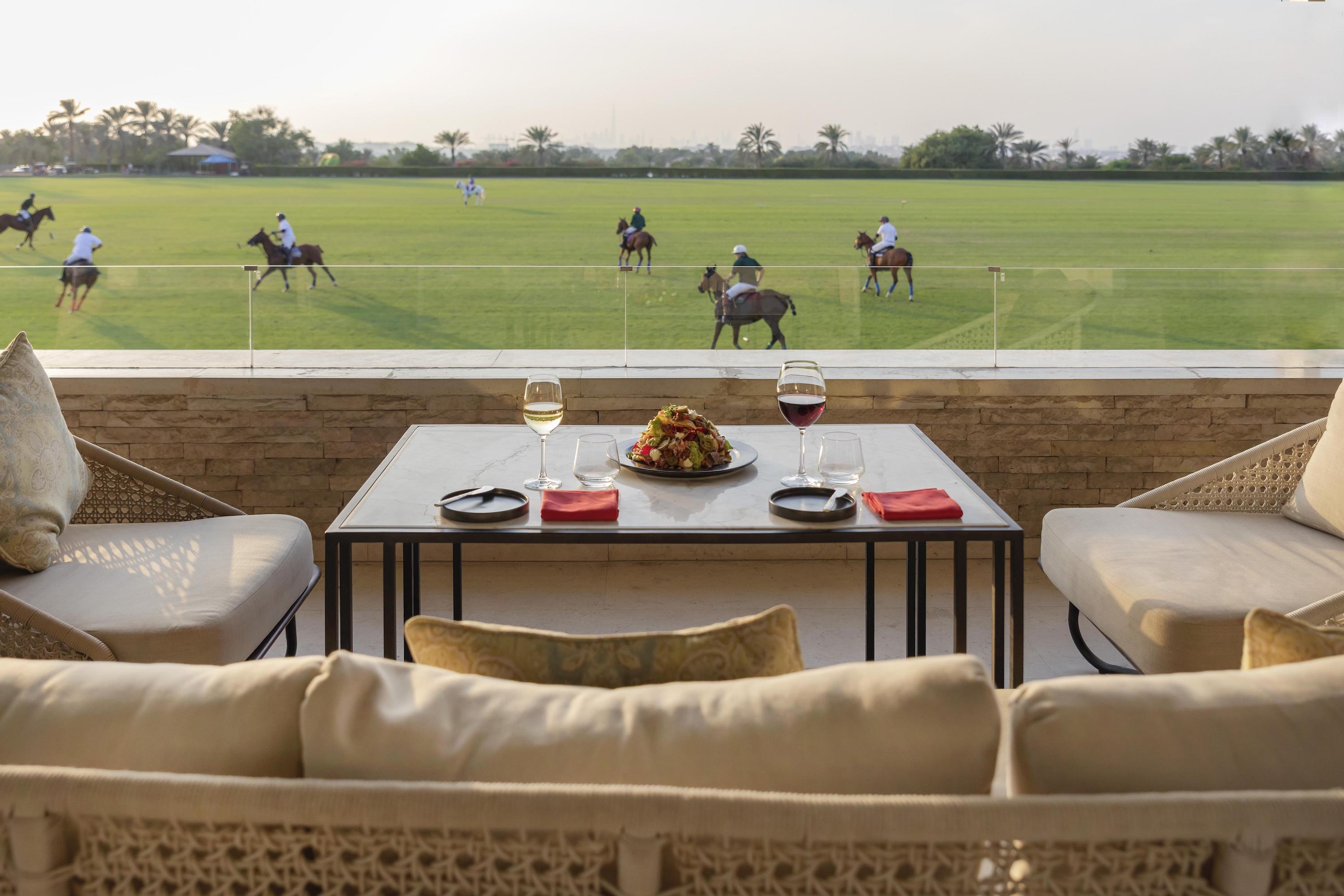 A boutique hotel by Melia amidst green polo fields overlooking Dubai's skyline in the distance. Whilst you are only 20 min from Downtown Dubai, you will not feel as if you were in a totally different world.

The grass paddocks with horses grazing, the hundreds of palm trees which gave Desert Palm Resort its name, and the serenity and tranquility invite everyone who steps foot into these secret place to immediately relax and destress.

Desert Palm is perfect both for travelers from overseas as well as regional guests.
Retreats can be arranged from 1 night onwards from October to April, and are either combined with other wellbeing activities, trips to the city, or else a strategy meeting or the visit of an exhibition. 
Combine work with wellbeing and let your managers learn deep lessons from the horses.
Abu Dhabi - Al Wathba Luxury Collection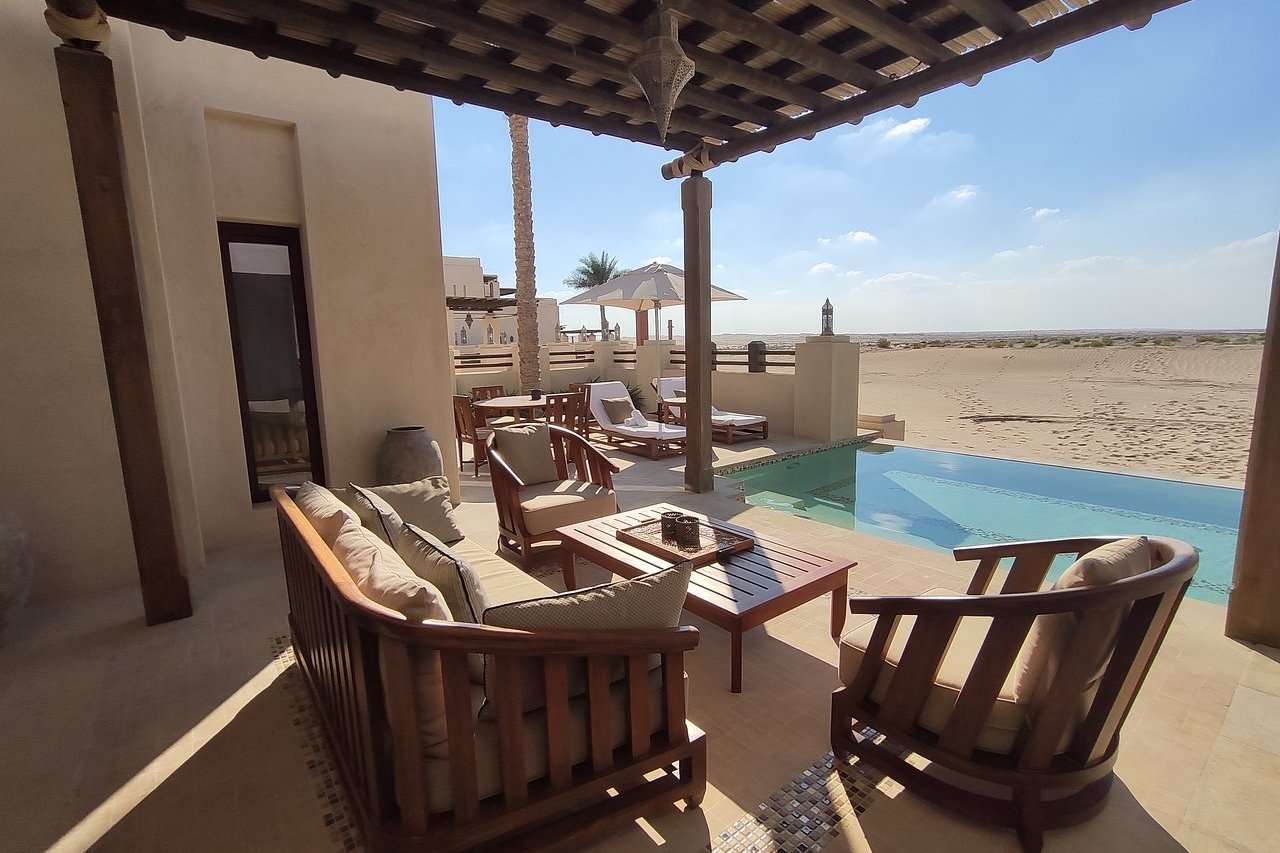 For a more authentic desert experience we recommend the Al Wathba Luxury Collection, about 45 min outside Abu Dhabi. 
Each room invites you to relax. The horses roam freely on the lawn outside the Italian Restaurant - this must be the most beautiful horse paddock I have ever worked in!
5 star coffee break inside, horses just outside the terrace... 

The hotel also offers wellness, spa, yoga, a big conference room and arabic tea in the desert...
Speak to us to plan your retreat at Al Wathba from October to April!
Austria - Alps and a summer breeze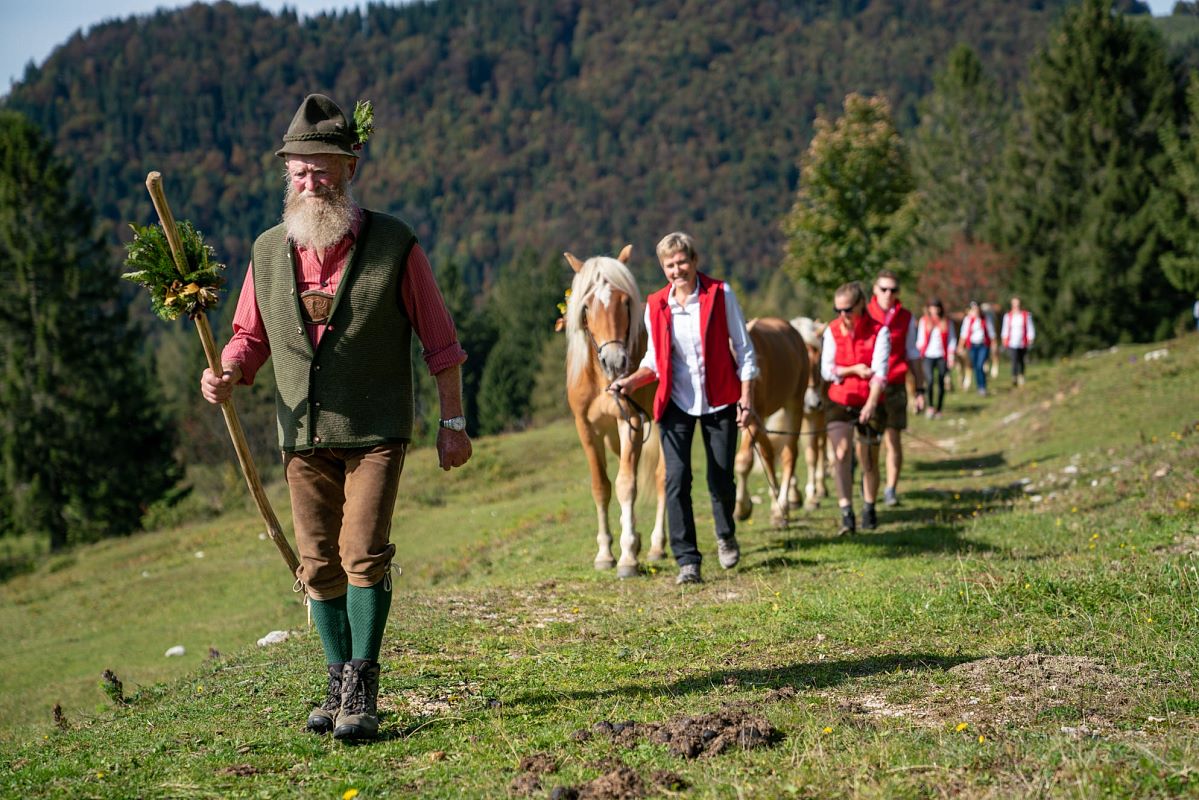 During the hot summer months, take your leaders to the Austrian alps for a fresh breeze! Easy accessible via Munich, Zuerich or Vienna, Austria is a guarantee for perfect weather in the summer months and immediate relaxation.

Famous for its many wellness and spa hotels, we can recommend various locations suitable for a wellness leadership retreat where we combine coaching with horses, sightseeing to the glaciers to see snow, to Swarovski crystalworlds and of course the castle Neuschwanstein and Bavaria's capital Munich. A great getaway for stressed leaders who want to take a deep breath, whilst learning and staying active!
Newsletter subscription
Sign up to my newsletter to stay up to date with upcoming courses, new information added to the website, and more news related to horse guided education in the UAE.