Why should I book executive coaching with horses?
Executive coaching with horses, also known as equine-assisted coaching, is a unique and powerful approach to personal and professional development.
It combines the guidance of a trained coach with the insights and feedback provided by horses, resulting in a transformative and meaningful experience.
One of the key advantages of executive coaching with horses is that it allows individuals to gain new insights and perspectives in a non-verbal and safe environment.
Horses are highly intuitive and responsive animals, and their reactions to the individual can provide valuable feedback on how the person is communicating, leading and relating to others.
Equine-assisted coaching can also be beneficial for those who want to develop their leadership skills.
Horses are natural leaders and by working with them, individuals can learn how to become more effective leaders themselves.
They also can learn how to develop emotional intelligence and how to manage emotions and stress in a professional setting.
Another advantage of executive coaching with horses is that it can be done in a unique and natural environment.
Being outside and in nature can have a positive impact on the individual's mental and physical well-being, which can enhance the coaching experience.
In summary, executive coaching with horses is a unique and powerful approach to personal and professional development that can help individuals gain new insights, develop their leadership skills, improve their emotional intelligence and increase their overall well-being.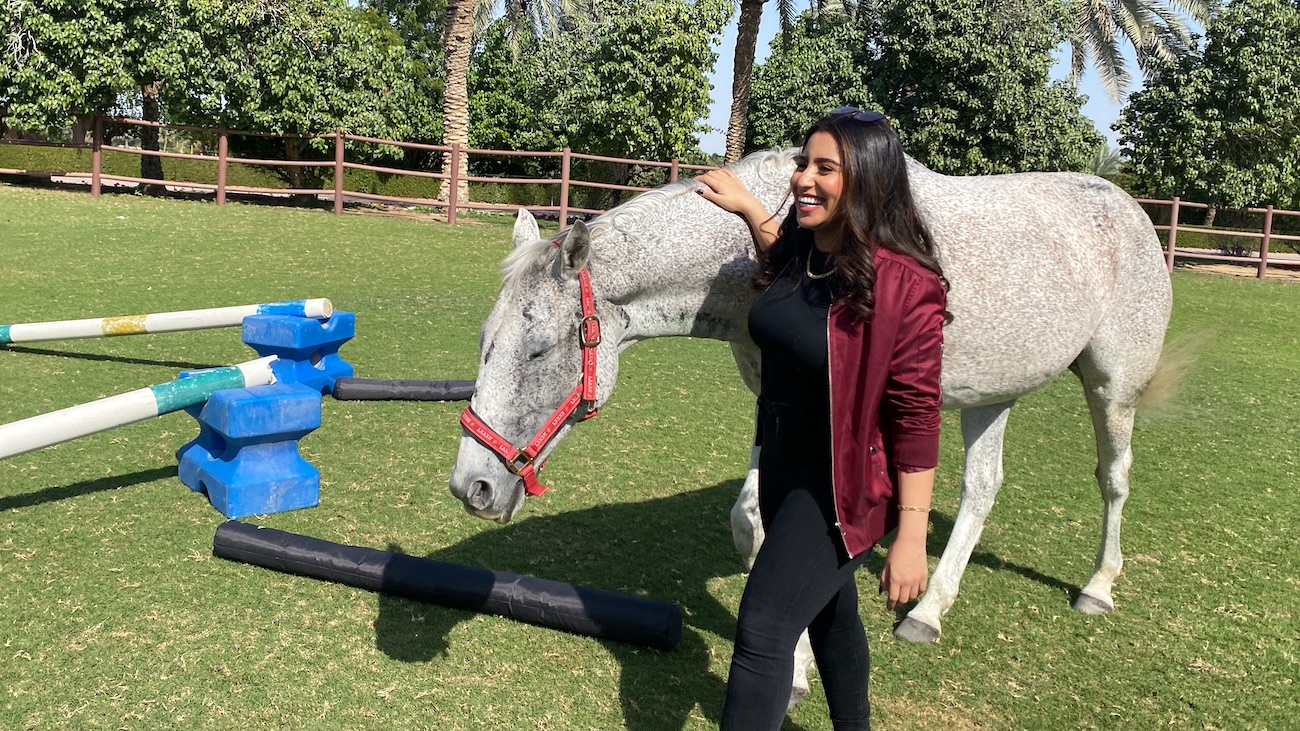 Locations

If you would like to book a coaching for your team or senior leaders, we offer sessions in the following locations:
Dubai - Desert Palm in collaboration with Melia Desert Palm Hotel and the horses from the Equestrian Association for People of Determination
Abu Dhabi - Mandara Equestrian Club in Shahama or Al Wathba Luxury Resort for a leadership retreat in the desert
Ras al Khaimah - Anavrin Equestrian Resort
Riyadh - Riyadh Equestrian Club with AC Indoor Arena
Other locations on request.
Packages available
Each corporate workshop will be customized as per your needs, but this is our main offering:
("We" because I work in collaboration with other facilitators. For each group above 7 there will be 2 qualified facilitators)
Full day team program with 3 hours debrief meeting in your office for video and learning transfer 
Half day team program for a more compact experience
One on one coaching for high achievers or future leaders: a package of 7 sessions per leader, taking turns between working with the horses and video analysis / learning transfer in the office or online
Add on: Humantelligence Personality Report and Team Culture Analysis for more in depth coaching of the team and each member

Reach out to discuss your requirements and schedule your executive coaching with horses!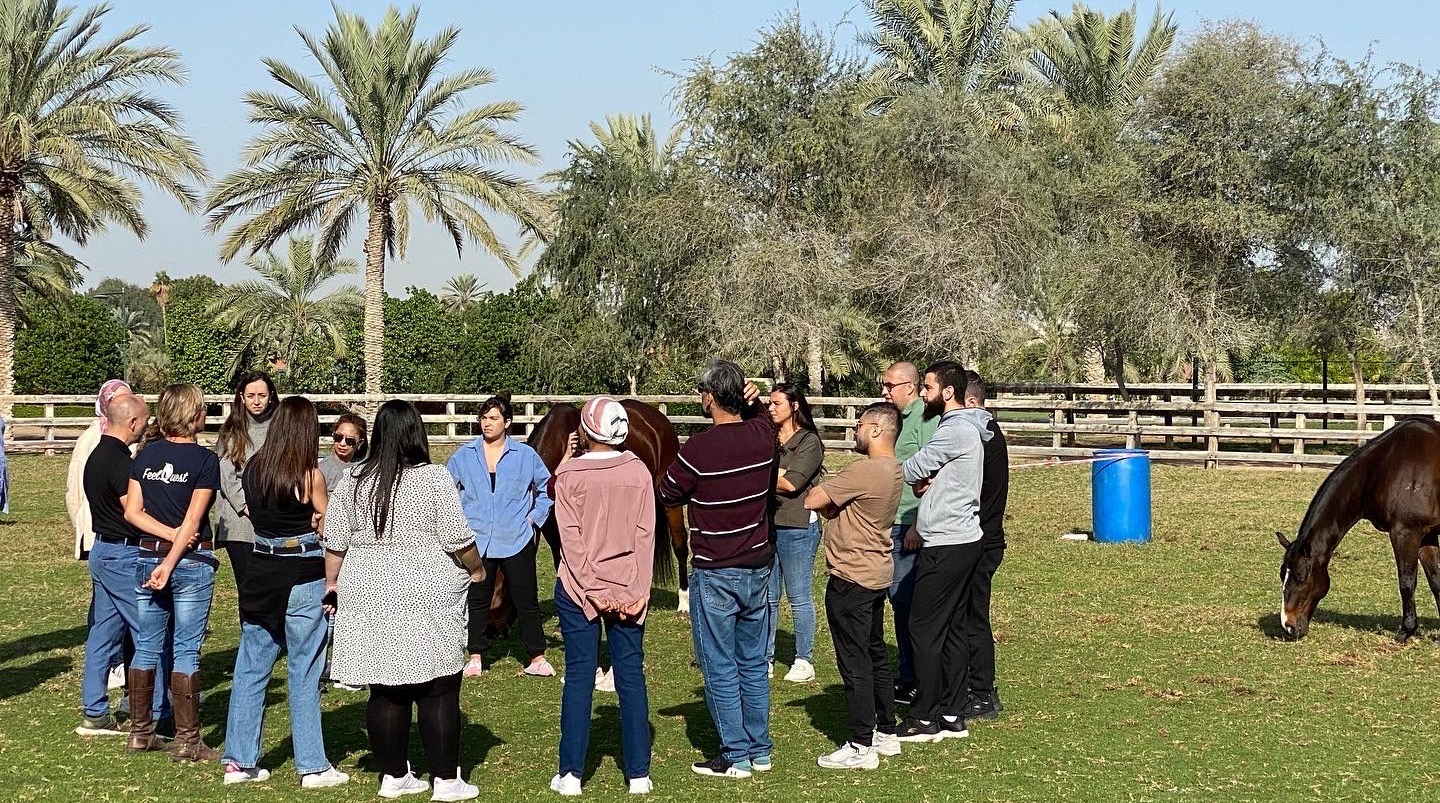 Newsletter subscription
Sign up to my newsletter to stay up to date with upcoming courses, new information added to the website, and more news related to horse guided education in the UAE.