Our rescue horses
Rescue horses can be the best teachers - they help managers and governments learn more about their personal leadership style and they teach kids and adults alike self-confidence, compassion, and unconditional love.
Meet here the herd of rescue horses by Yasmin Sayyed, who is our partner for UAE's horse assisted coaching: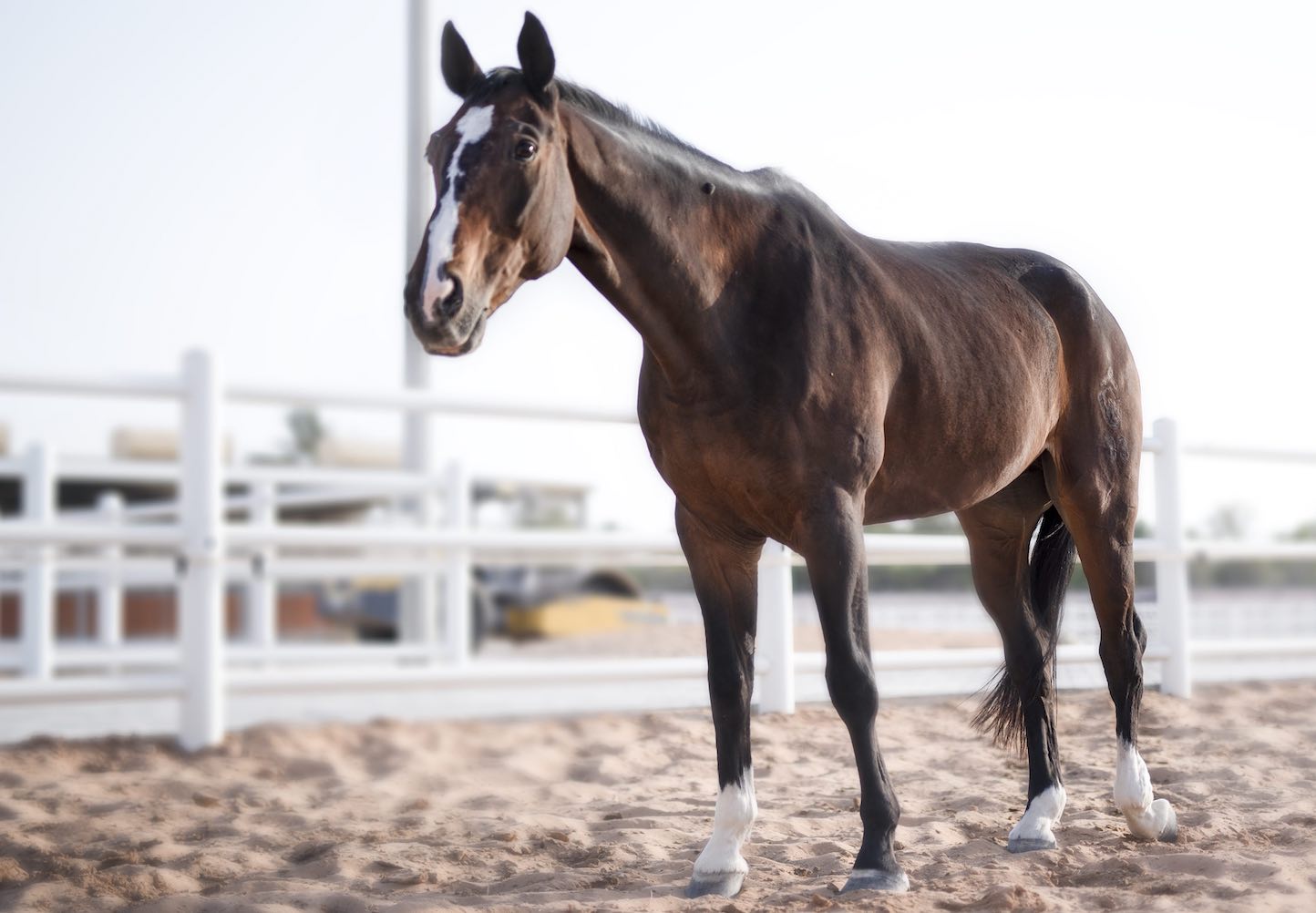 Salambo is a special case and Yasmin's first rescue. On the edge of death when Yasmin found him, he is now one of the super stars in our corporate seminars, a very loving and polite personality who will greet every single participant, no matter how many are attending...
Read more about Salambo...

Mr. Nou Nou is Salambo's little shadow and his rescuer. The two are inseparable and share their space 24 hours. But don't let this Mini horse fool you with his size... in his heart, he is the biggest of all horses and absolutely fearless. He teaches us that size doesn't matter and that first impressions are not always right.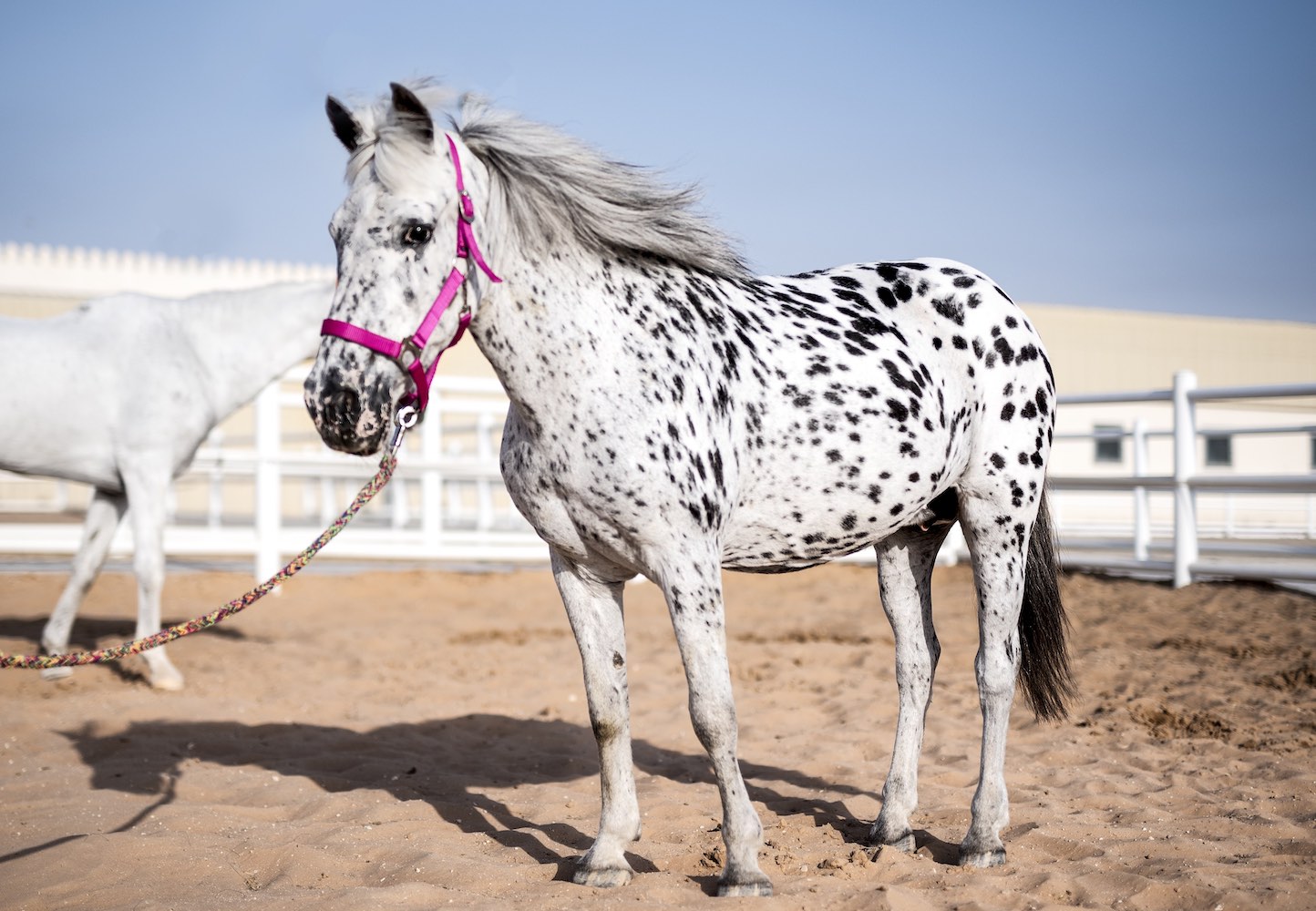 Old lady Pebbles is also around 35 years old and can be quite shy if she isn't comfortable around you. Often you will find her hiding behind Antar. But if you manage to gain her trust, she is the sweetest personality who can teach us that it is our choice who we want to spend time with. 
Are you interested to spend time with Pebbles?...
Montgomery is one of the newest rescues.
A 26 year old ex-riding school horse with physical problems, he was sold when he was no longer fit for the riding school. A few months later Yasmin found him again, bony and, being a European warmblood, suffering from UAE's summer heat in a stable with no air-conditioning. Yasmin knew he would not survive this summer and therefore joined the Ride to Rescue project, and has slowly started recovering.
Montgomery still needs lots of care, find out how you can help...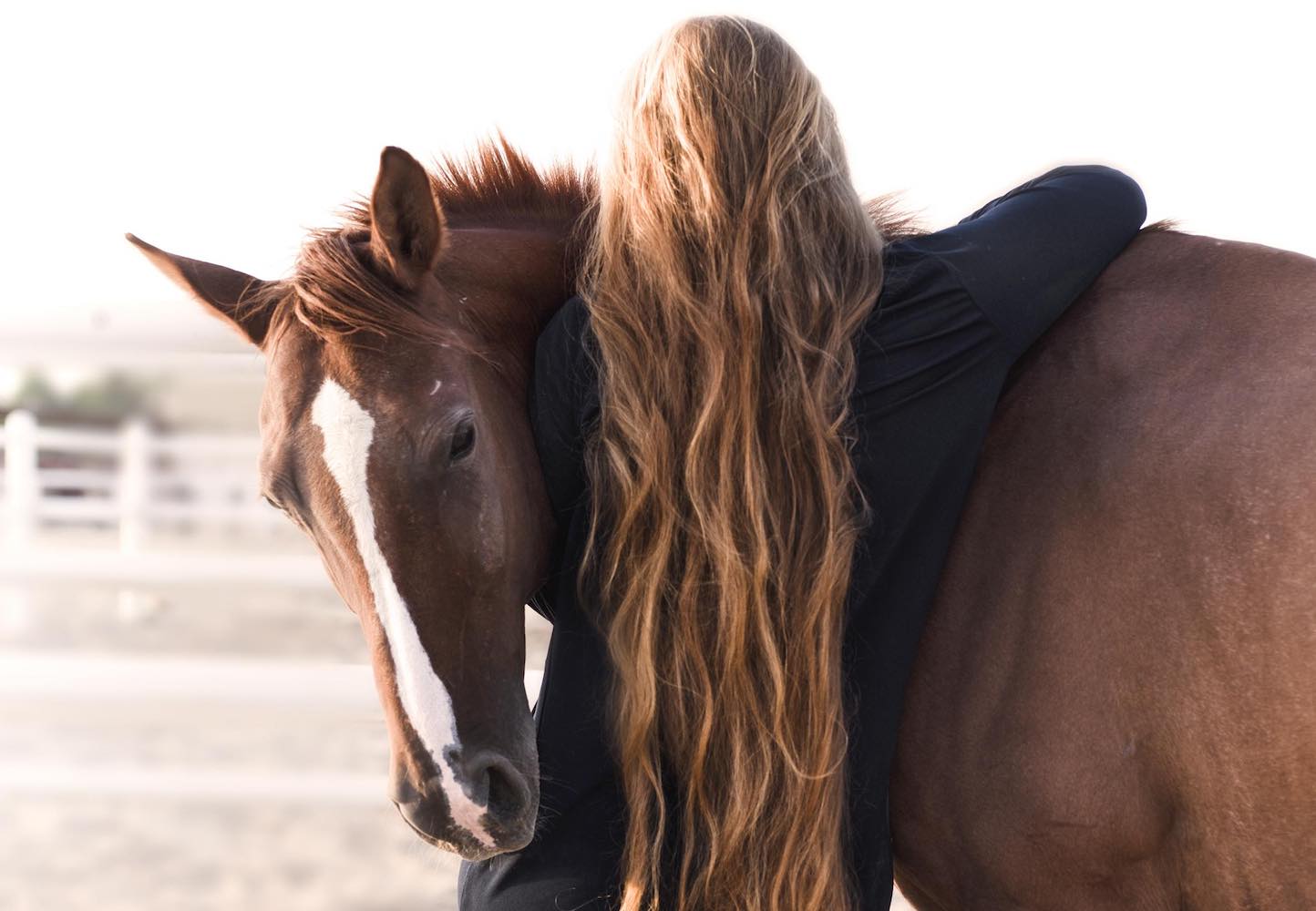 Hazeha is one of a recent group of 6 horses who were given away from a racing stable. These are all horses with injuries, therefore of no use for the sport. The racing stable contacted Yasmin and asked if she would take in the horses so they would not end up in the wrong hands.
Meet Hazeha and the other race horses...
Thanks go to Chiao (@chiaotickitchen) for taking these wonderful pictures of our rescue horses.
Help our Rescue Horses
Book any seminar or private session with us.
The corporate horse assisted leadership seminars involve no physical strain for these horses, and riding is not part of it.
They may get mentally tired - from the stress of meeting big groups, but also because horses are great catalysts and feel our emotions. Depending how much mental stress you bring along, this may drain them.
Nevertheless, the rewards are huge, also for the rescue horses:
They get to share their wisdom, they can always decide on the day if they want to participate or not, and they get appreciated purely for who they are.
We also make sure that everyone thanks them properly after the sessions, so they can go back to their horse life feeling proud of themselves.
Newsletter subscription
Sign up to my newsletter to stay up to date with upcoming courses, new information added to the website, and more news related to horse guided education in the UAE.