Fujairah Trainings with horses 
No prior horse experience needed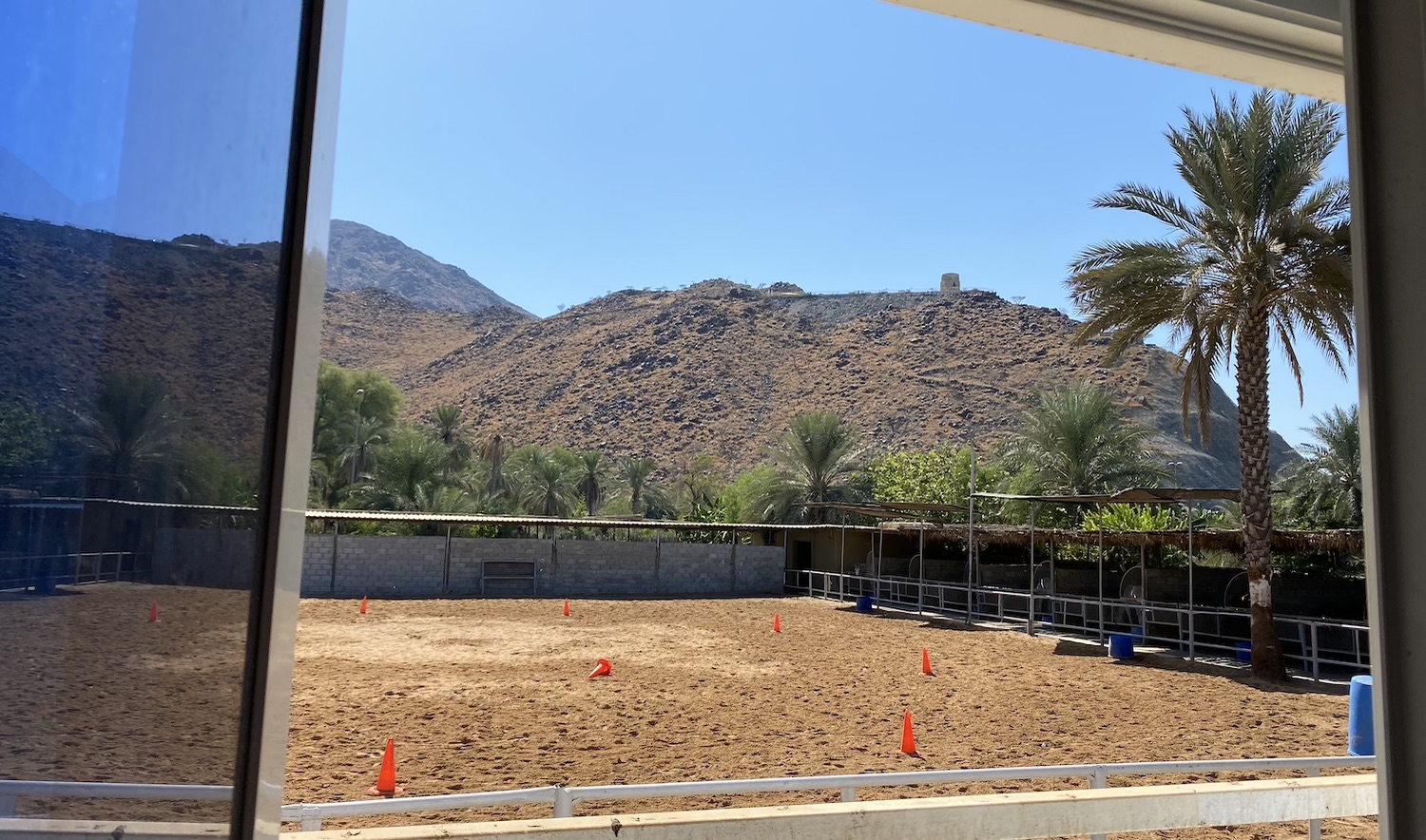 We are now proud to also offer our trainings in Fujairah and Khor Fakkan. 
Use the help of the horses to get honest and direct feedback for your team. 
Our full day outdoor trainings are an amazing, innovative way to learn about yourself and develop soft skills like empathy, clear communication, becoming aware of your body language, and truly getting to know your colleagues on a very personal level.
Especially in times of change, and social distancing, our trainings under the natural backdrop of the mountains and palm trees are a refreshing way to get new ideas, new input, and bring people closer together.
"Without trust we don't truly collaborate; we merely coordinate or, at best, cooperate.
It is trust that transforms a group of people into a team."

Combine this training with a hotel stay on the east coast, or camping with horses in nature, for a unique getaway and possibility to reset.
The trainings are customized as per your requests, but always involve the following:

Introduction and safety agreement - our trainings are physically, but also emotionally a safe place
Various individual and group activities with the horses from the ground - in a respectful, trusting manner
Feedback and discussion rounds, if possible with video analysis
Debrief and transfer to the office space of the learnt lessons
What makes our corporate trainings so effective?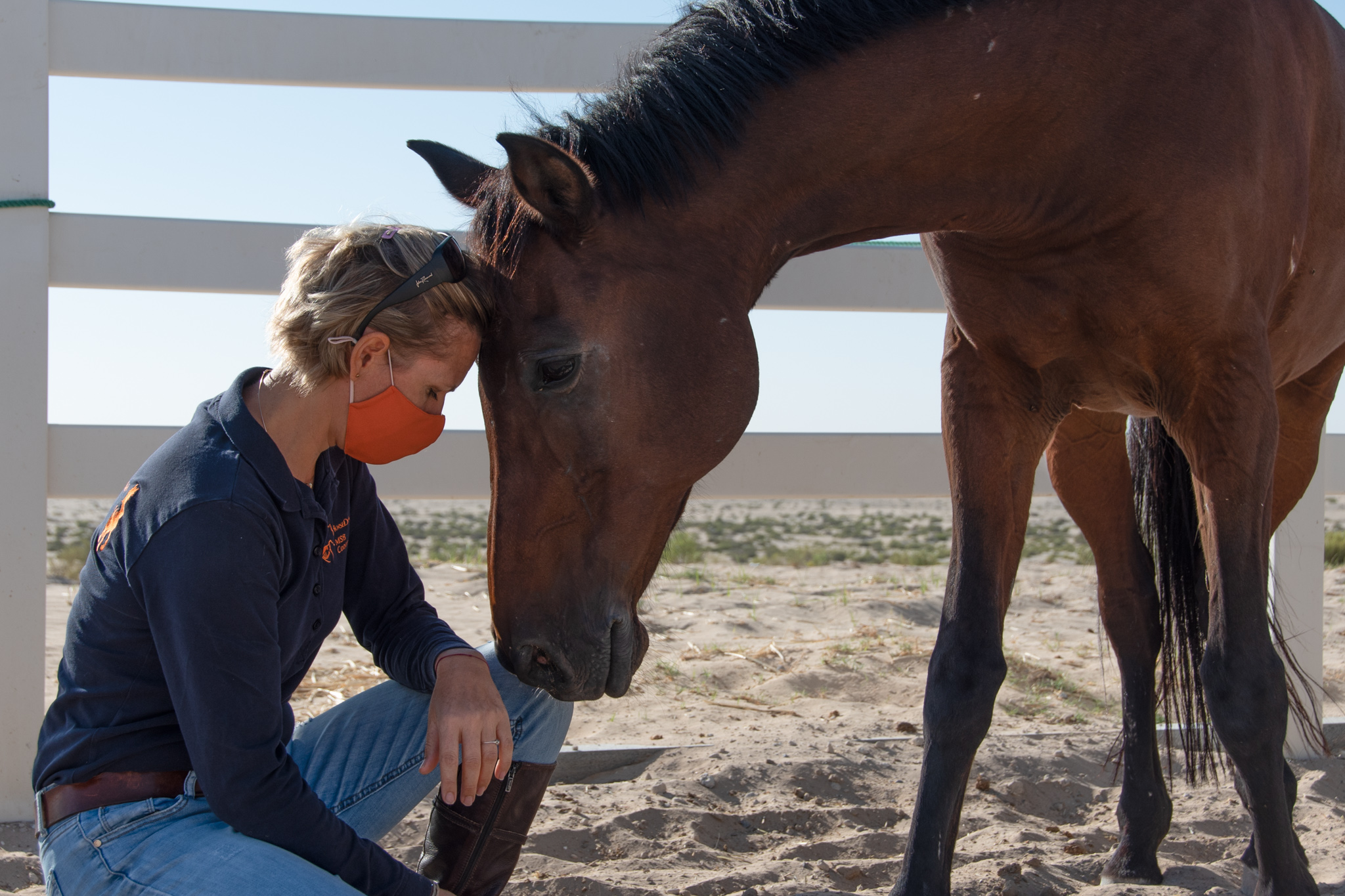 Our trainings in Fujeirah, which can also be held at various other locations in the United Arab Emirates (UAE), are a highly effective way of letting people become aware of their impact on others.
The horses' feedback is clear, spot on and very direct, without being offensive or culturally inappropriate.
On the contrary, the horse often serves as a bridge to connect different nationalities and traditions and can help the facilitator get the message across much better than any human being could.
Furthermore, this is a full body experience - the participants are emotionally and physically involved, which makes it a lot more interactive than a traditional classroom training.
The feedback is very personal, and will be remembered for a long time and in a positive manner. 
This is what makes the changes possible and also lasting.
Customized sessions in small groups. Ladies only possible
Contact us to customize your Fujeirah training - be it corporate or personal. 
We can train ladies only groups, management teams, university students and future leaders, or get teenagers away from the screen and on to a hands on training in leadership soft skills. 
After all, leadership is not only for managers, leadership also means to be a role model for others and take responsibility for ones actions.
We look forward to spending an amazing, insightful time with you!
Newsletter subscription
Sign up to my newsletter to stay up to date with upcoming courses, new information added to the website, and more news related to horse guided education in the UAE.