Horse guided empowerment coaching
A day for your personal growth - Saturday 1st February 2020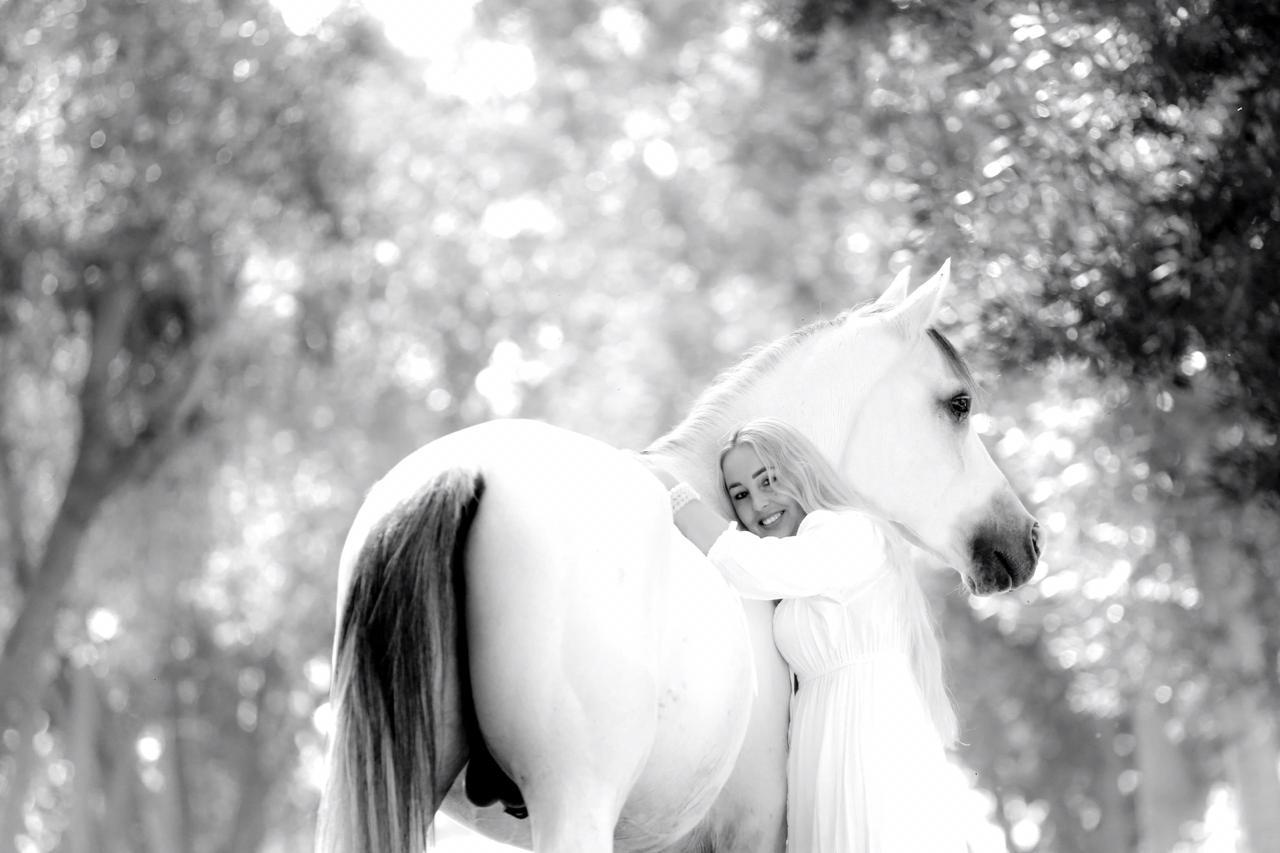 Not just for riders! ;o)
This empowerment coaching is exclusively about you and your path, where the horse will guide you on your way.

Christina Marz Ring, family counselor, trauma specialist, and natural horsemanship expert, ​is coming from Ecuador to Dubai especially for this workshop.
She will ​supervise your self-reflection to help you learn what blocks or motivates you and where you can find support for positive change.

Through observation, simple exercises and self-reflection, you will explore your personal affirmations and where you can find support for positive change. 
The feedback provided by the horses in a session comes with impressive images that are easy to remember and support personal growth.

During an HGE Workshop Day you will untangle your personal story through empowerment coaching and systematic  constellations with horses.

Christina will guide you on your journey as deep as you want to. 

You may keep your story private or share it with the group. 

You choose your theme, meaning that you can focus for example on stress reduction, or on a long-term family issue.

In any way, you will gain a deeper understanding of your inner blockades, you will let go of negative affirmations and find your true, authentic strength.
This day will move you deeply, and you will feel liberated and energized once we come back to town.

The participants will get to know a wide range of exercises and can reflect over their personal connection with every theme. The group helps provide an energetic container that will support and motivate each participant towards closure.
Empowerment coaching Agenda
9.30 to 17.30 on Saturday, 1st February 2020
Welcome, Agenda, sign disclaimer
Presentation of participants and goal setting (for example: understand a difficult relationship, make a decision, gain strength and assertiveness, let go of something or someone, …)
Mindfulness & grounding exercises


Short introduction about the method and how we will work on the specific topics and why


Greet the horses. Become acquainted with the place and herd


If necessary, group activities to increase or decrease energy


Personal work with each participant, individual or in small groups if themes match (for example: Systemic Family Constellations with the herd, "Describe me Technique", Energy Hug, Setting Limits, etc)


Closing Circle. What I take home and how to stay connected
Investment
1100 AED for participants (max 6 people, no spectators)
includes lunch and snacks

Location
The sessions take place on a private farm near Margham behind the SkyDive Dubai Desert Drop Zone on Al Ain Road.
It is a true oasis with ground water, lots of trees and shade, a yoga studio and 50 horses living a natural live.
The sessions are structured to allow both learning as well as a chance to refresh the senses.
Secure your spot using the form below
Sorry, we are fully booked for Saturday 1st September!
It is important to us that the groups don't get too big so we can really focus on each participant.
If you are interested to join any of our future courses, please sign up for our newsletter or contact me directly.