Thank you for your booking
Thank you very much, your booking is confirmed for a private session of horse coaching.
Location
We work with the horses of the Equestrian Association for People of Determination (EAPD) inside the Desert Palm Residential Area.
https://goo.gl/maps/ErfTPYCrh6nJJGTs6
When you come off E44, do not follow the signs to the riding school, instead enter straight through the gate for "Desert Palm Residences".

Once you enter the residential area through the security gate, take a right at the first possible section into a little sand road between two paddocks.

We meet at the white clubhouse on the left side.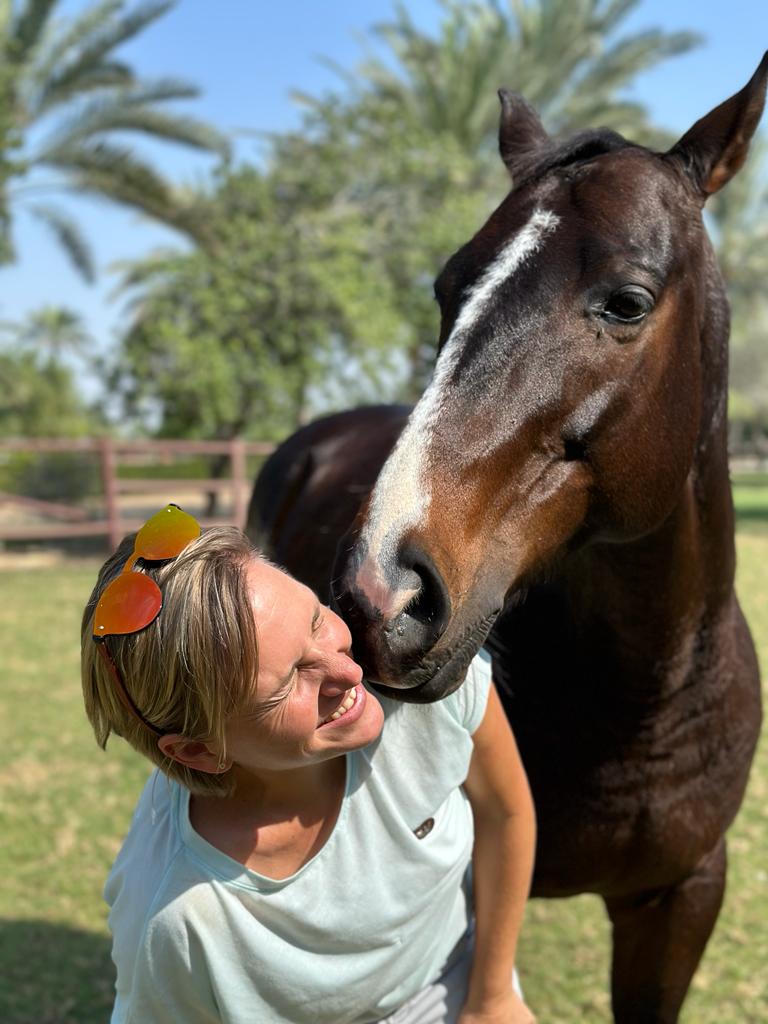 What to bring
Please wear comfortable clothes and closed shoes – no sandals or high heels as you will be walking in sand and grass.
Sports shoes are best.
Be prepared to spend time outside in nature.

You don't need any prior horse experience and we are not riding the horses. 
To prepare
For the best outcome to your session, if you are coming for the first time, kindly fill in the following form and send it back to monica@feel-quest.com
Thank you and I look forward to see you soon!
Monica 

+971 50 2512 480
Newsletter subscription
Sign up to my newsletter to stay up to date with upcoming courses, new information added to the website, and more news related to horse guided education in the UAE.