Business Matchmaking:
Exhibitions are about connecting people

Business Matchmaking - the most effective networking tool for global exhibitions!

Connecting people is one of the reasons why since 11 years I enjoy working in the exhibitions industry.
The other reason is that trade fairs are a hub of different nationalities and multiple languages.

And a place where in this global world, connected through internet, email and skype, we still meet face to face to do business.
Exhibitions are all about touching products, meeting people face to face, and making new business connections.

Very early in my career I was fully in charge of my own trade exhibition.

Later I launched a new trade fair in the market, heading a full team and connecting all the different departments and suppliers that work alongside to bring such a huge event with thousands of attendees to life.

As a consultant to the industry, one of my current projects is developing the international business for a South African company specialized in Business Matchmaking for trade fairs and conferences.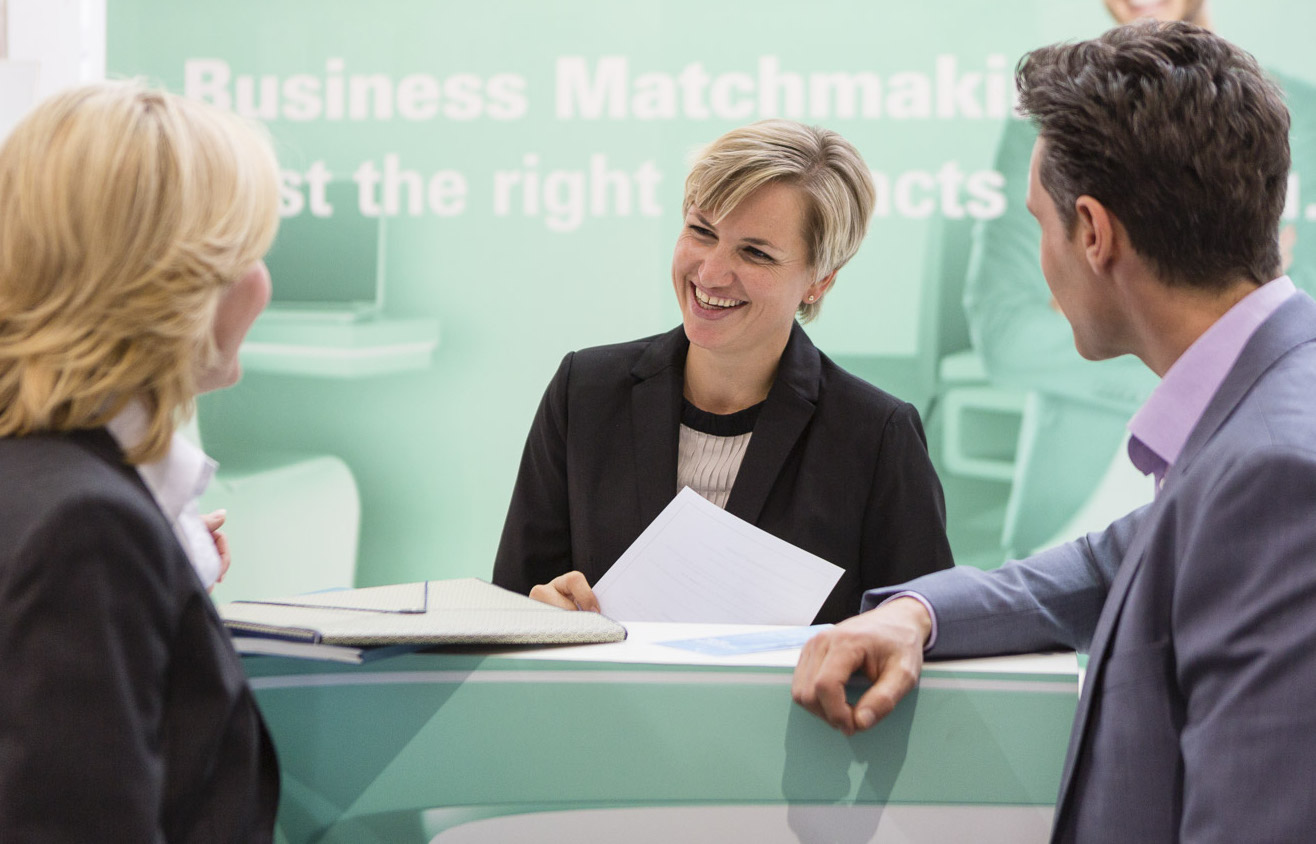 Again, the part I love most about the job is that we truly connect people - we help them in meeting new business partners.
We not only assist them, we actually bring them together.
"People do business with people"
This is one of the most important lessons I have learnt and which is very true.
Even if the products are a perfect match, the people behind them still need to connect in order to develop long lastig, fruitful business relationships.
Another important aspect about my current work and the business matchmaking, which goes inline with who I am as a person, is that I am a constant mediator between cultures, expectations and people.

What makes our service stand out from other competitors is that we not only rely on technology and people going online and logging into a platform - we offer a truly personalized add on service, speak to people, email them, offer assistance and follow up one by one.

Even though technology can do a lot for us, people still prefer talking to other people and not to machines!

The global exhibition

Trade shows today are truly global meeting places - the world comes together to do business in one city, one trade center.

I am thrilled when I walk around these international events and hear all different kinds of languages around me and watch the people interact.

And I enjoy seeing them making many new connections!
Business Matchmaking by Outsmart Marketing
If you would like to know more about our personalized meetings service
and get a quote for your exhibition,
please have a look at Outsmart Marketings website:

www.outsmartmarketing.co.za
or email me on sales@outsmartmarketing.co.za